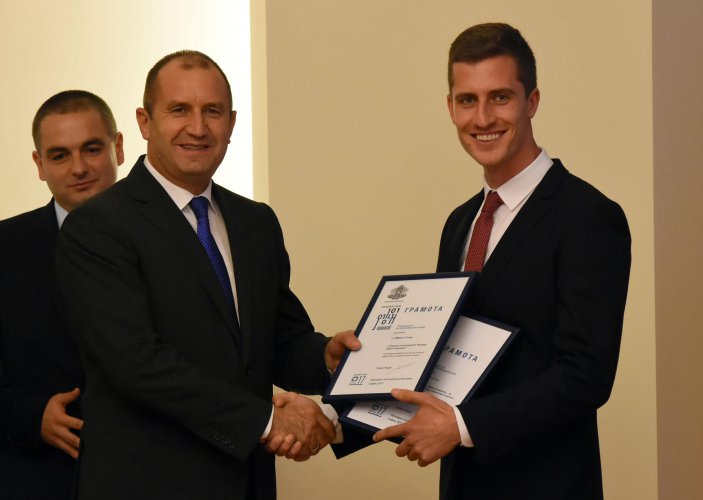 On 10th of October 2017, I became the first laureate, in the history of the national award "John Atanasoff" of the President of the Republic of Bulgaria, who has been awarded in two different categories in one year.
President Rumen Radev awarded me with a diploma for the award "John Atanasoff", which is given to young scientists and professionals with contributions with global impact to the development of computer science and software engineering.
The second award, that the President awarded me with, is for the development of a project with wide social impact.
A few of the listed achievements are my contributions to open source software, books that I authored, presentations on major international conferences, and influential publications.